Here is how you can download captured leads from your forms to a spreadsheet to view, filter and analyze data.
It is possible to download leads of your forms and export them to a file or spreadsheet.
From the lead section, you can export leads to csv and json files that you can then open via spreadsheet tools like Microsoft Excel or Google Sheets.

Step 1:
Open up the overview page of your form, scroll to the bottom and click on "View leads" in the bottom section.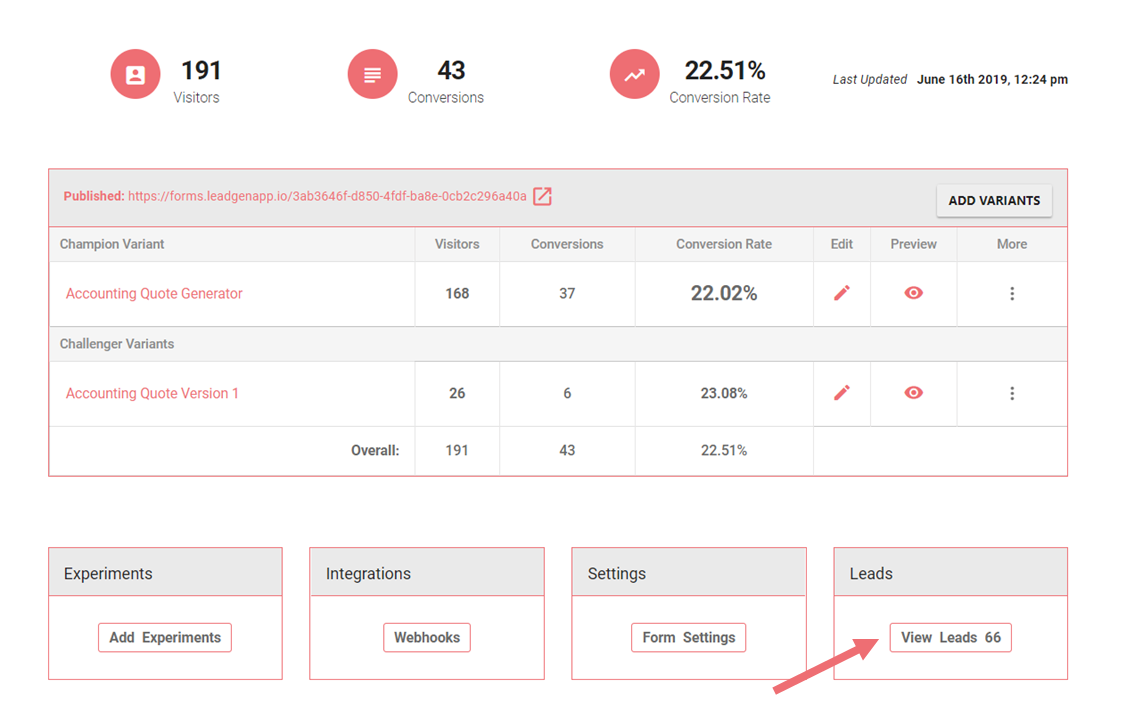 Step 2
In your form lead list, you will get the 'Export CSV' and "Export JSON" option on the screen. Click on the tab and your file will be downloaded.