Learn how to add Google ReCAPTCHA in LeadGen forms to help you detect abusive bot traffic and increase lead quality.
Google ReCAPTCHA is a widget that you can enable to load up before form submission which verifies genuine user traffic.

Here is how to set-up reCAPTCHA:
1. Login to your Google account
2. Open this link to open up Google reCAPTCHA and follow-up the set-up steps. Add the domain on where you will embed your LeadGen forms.
3. Copy site key and secret key
4. Go back to the reCAPTCHA page inside LeadGen App and add site key and secret key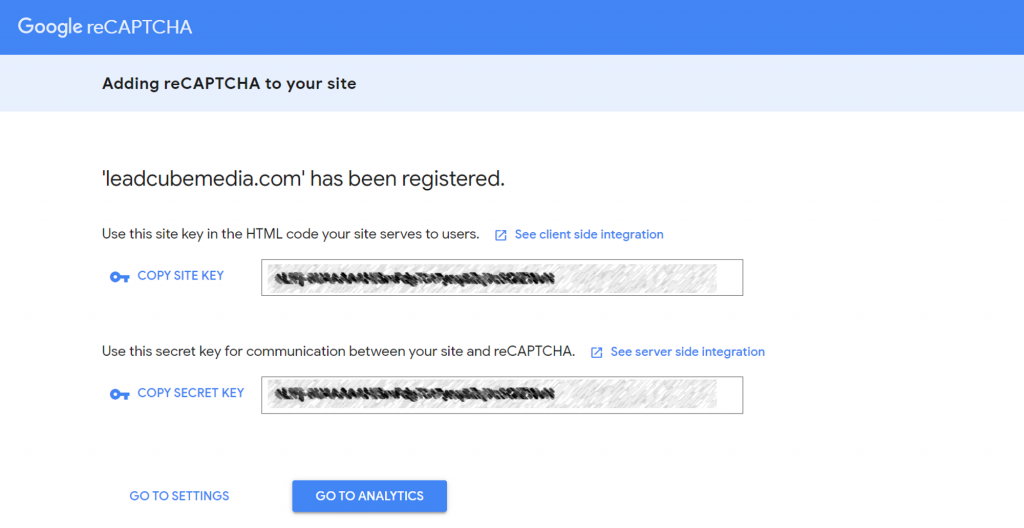 5. Give the key a name and save the reCAPTCHA settings in LeadGen App
6. Create a LeadGen form
7. In form settings, enable "Google Recaptcha is Enabled".
That's it. If visitors fill in your form and click on submit, they will see the ReCAPTCHA widget coming up.