Where can I find my leads?
This article shows you to access your leads and response data of your forms.
Each form has its own lead section so that you can individually manage different campaigns or client forms.

To find your leads, open up the form from the forms list.

On the form overview page, scroll down and click on the leads section.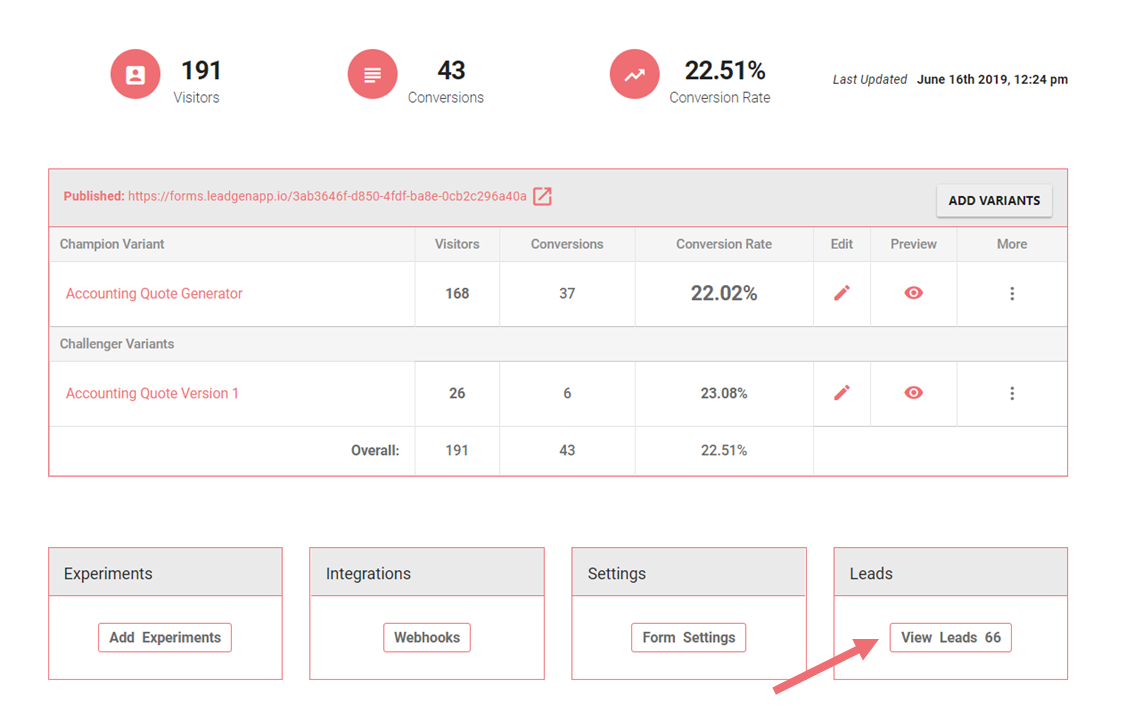 Now your lead section opens and you can analyze your lead data, remove leads and download csv and json files.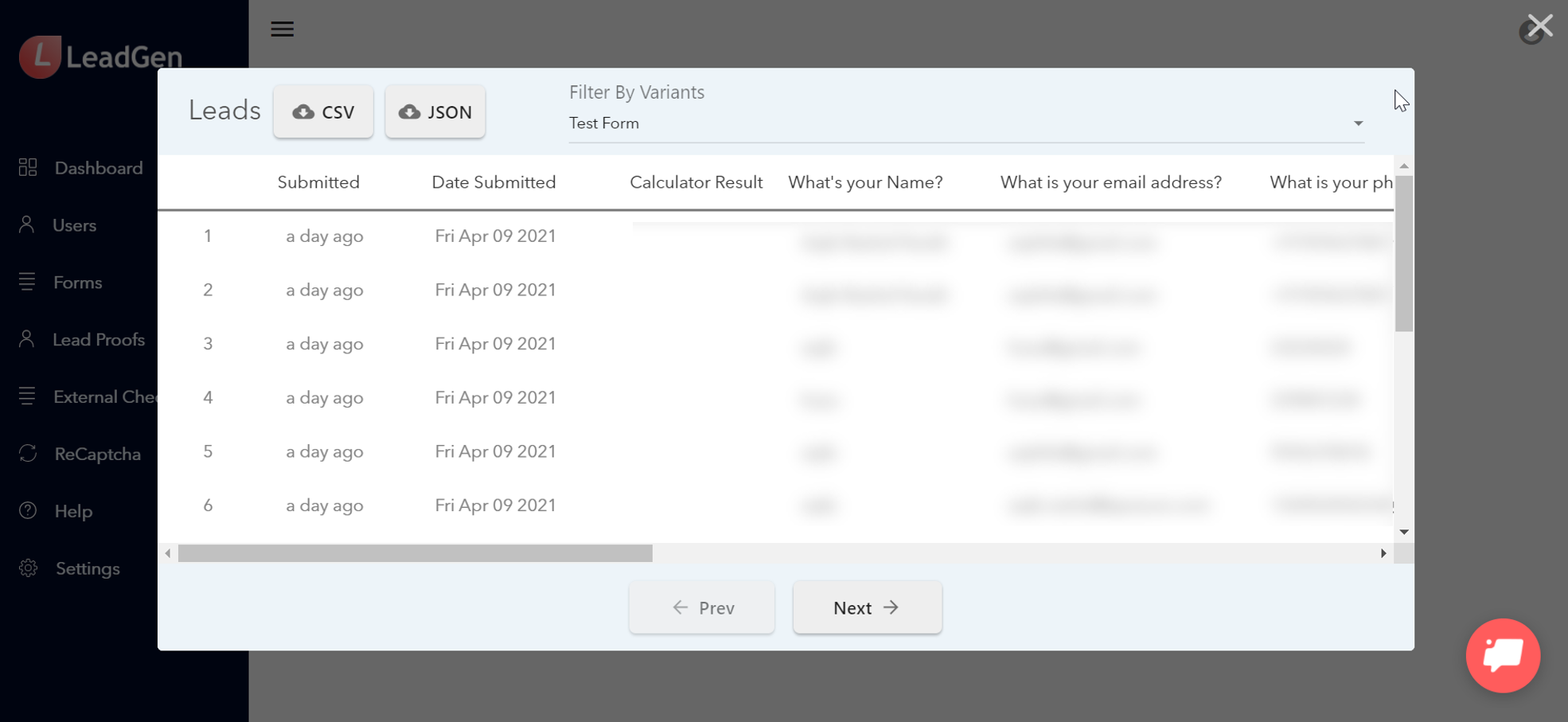 Also check this article on how to export your lead data