How can I delete leads?
Sometimes you may want to delete leads upon customer request or to clean up your data. Here is how you can delete leads and response data in the form.
To delete a lead and the response data, first open up the overview page of your form, scroll down and click on "View leads" in the bottom section.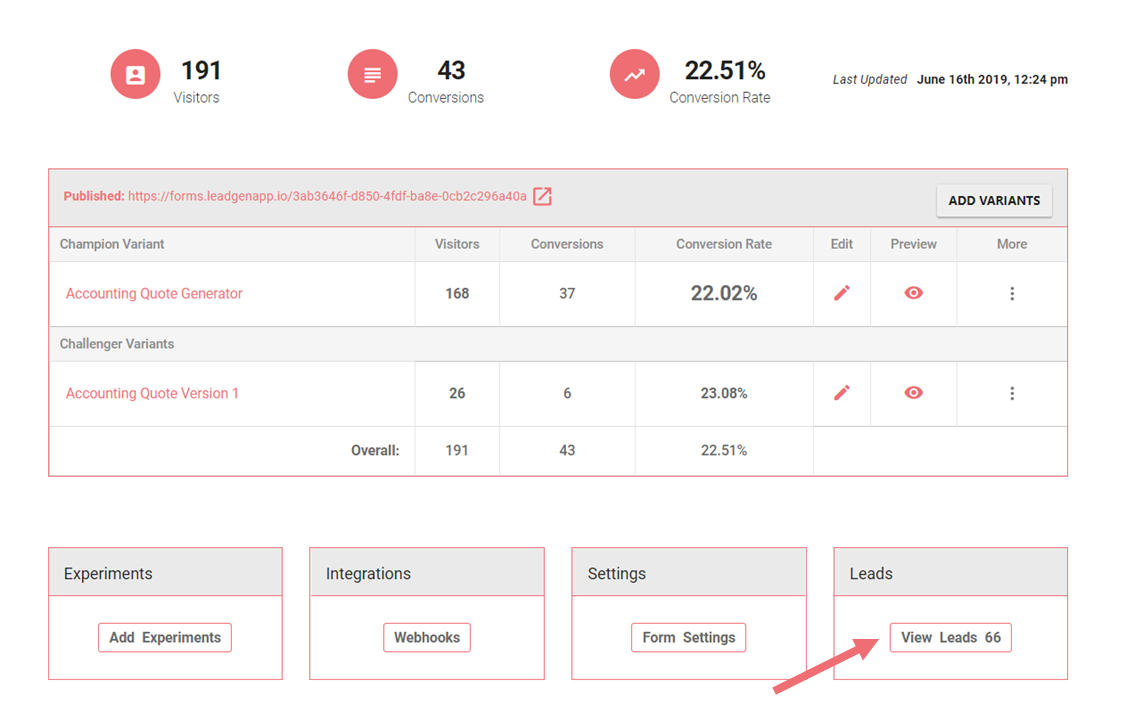 Browse through the lead list and find the lead you want to delete. Click on this lead and then scroll down to the bottom in the lead response data on the right. You can delete the data by clicking on the red button.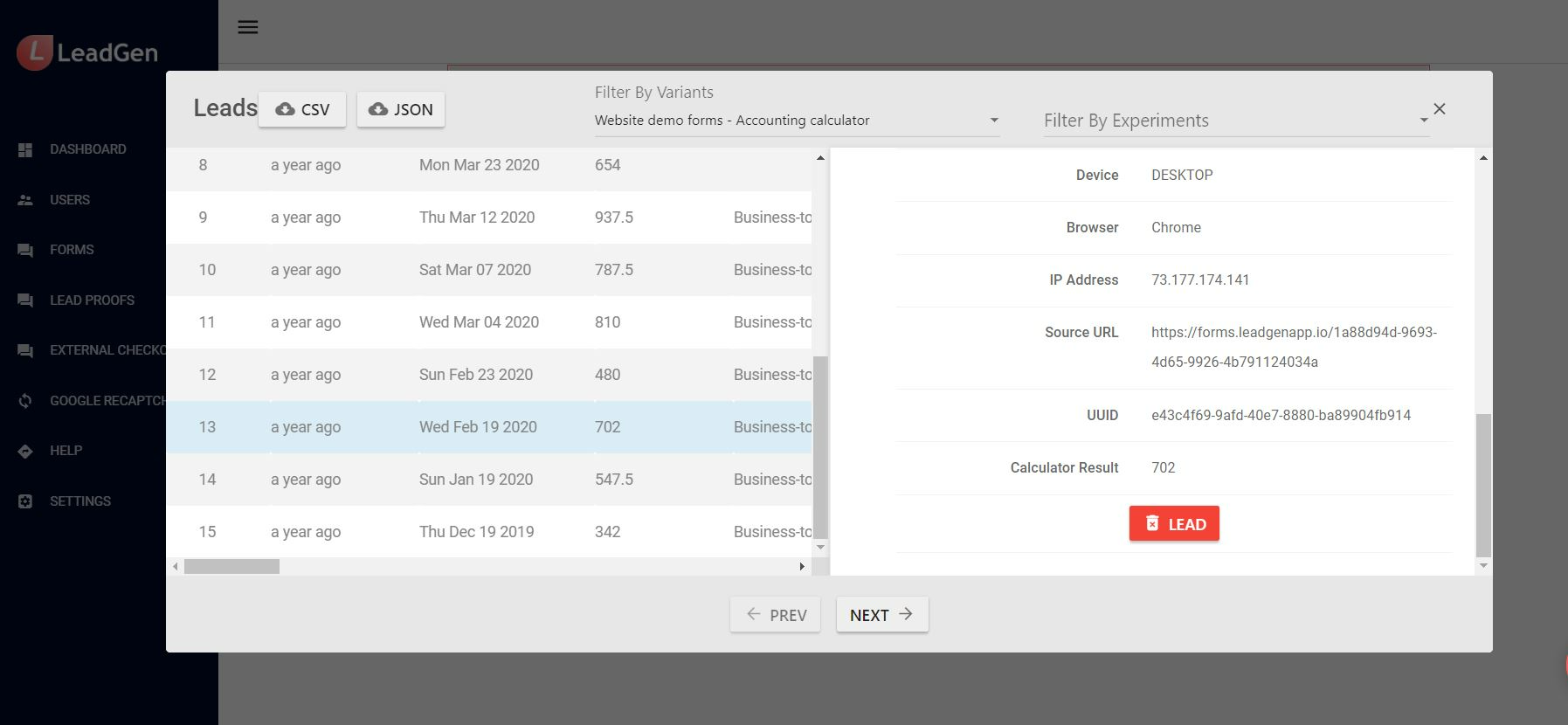 If you want to delete the complete list of leads, you can consider deleting the form as a whole which will archive the form and its data.
Please note that deleted data from the leads section cannot be recovered.