How can I use radio buttons in questions?
There are different types of skin types for choice-based questions in LeadGen forms. Follow this guide to see different options available for choice questions.
When asking a multiple-choice question in LeadGen forms, (Single select" and "Multiple select), you can change the design of asking for choices.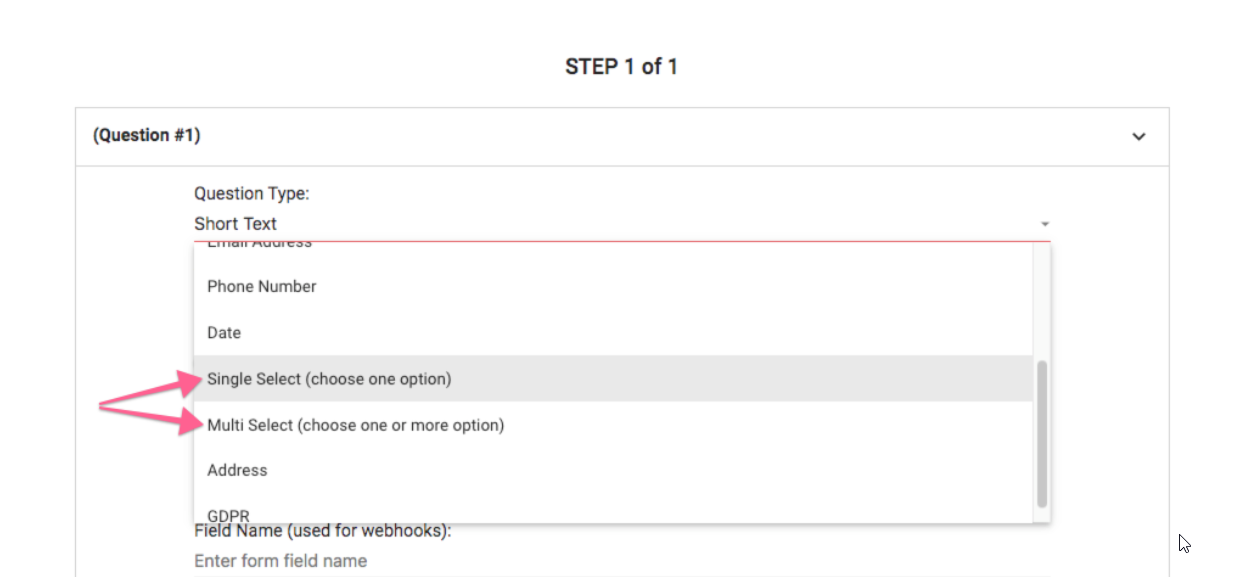 Under the "Skin" dropdown, you have multiple options that will define the question's overall look:

Button: Normal select buttons

Radio: Small circles to select (Only available in single select)

Checkbox: Rectangle boxes to select (Only in multi select)

Dropdown: List of options

Image: Upload visual images as buttons

Icon: Show buttons with visual from the icon library