How you can directly reply to your capture form leads from your email inbox. Here is how the reply-to header feature works and what are the step on how to set it up
This option allows you to directly reply to your captured lead in the form instead of having to manually copy and paste the email address from the lead notitifications into a new email. It make it easier to get back in touch to your leads.
Changing the reply-to email will save you a couple of extra clicks since you won't have to copy-paste the person's email address that completed the form.
It will also help you in situations where you need more information as you can have a quick look at the submission, see that something is missing, and instantly click reply, getting to the person's inbox before he moves on to the next thing.
Open the "Forms" page from the side menu.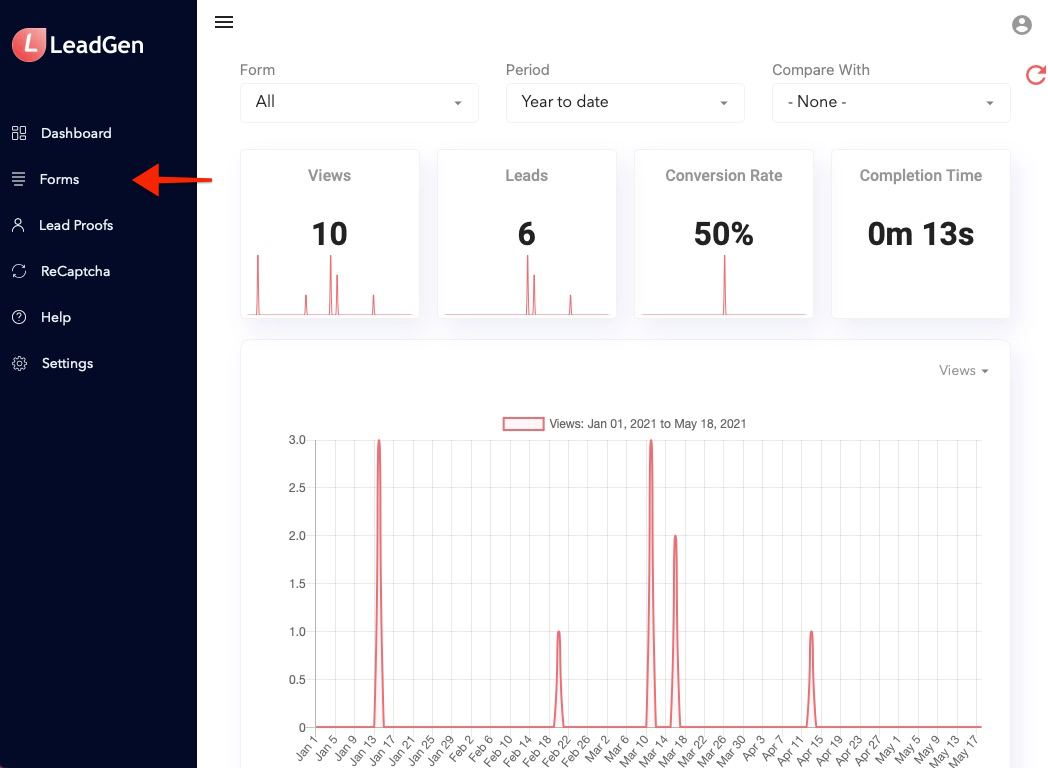 Select the form you want to edit.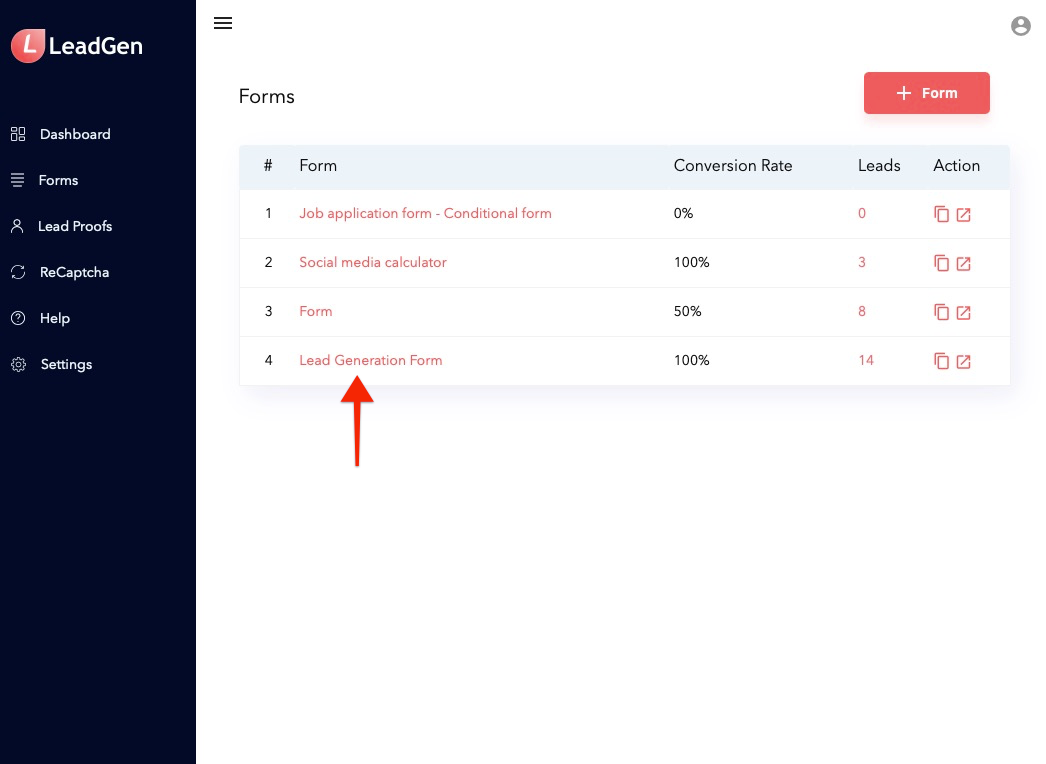 Click on "Form Settings."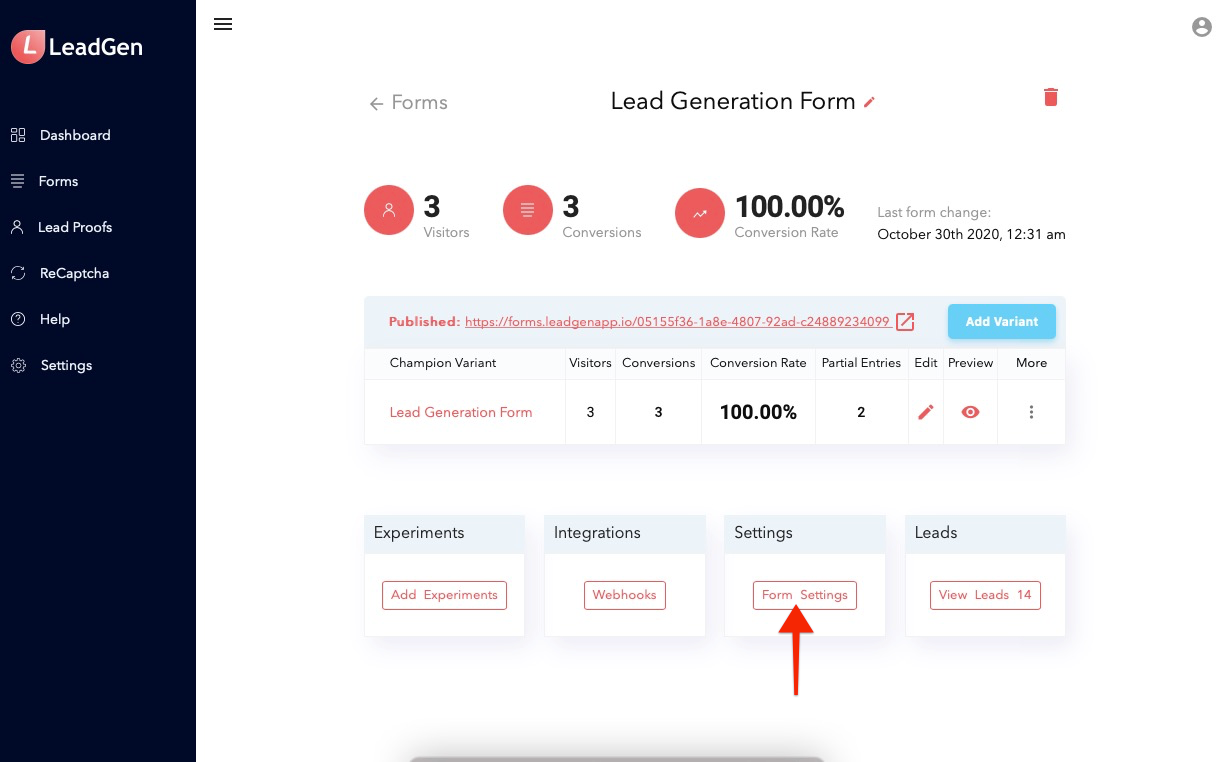 In the first section, "Email Notifications," at the bottom, there's a slider called "Reply-to header in email notification." The slider is turned off by default; click on it to turn it on.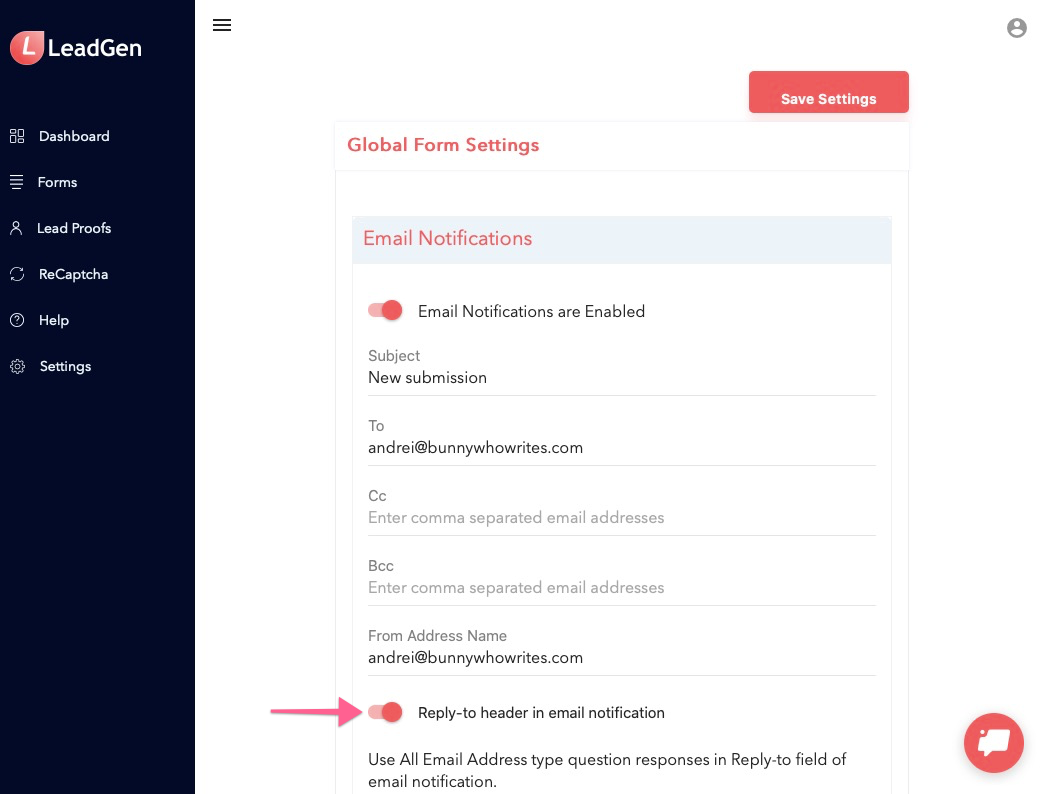 When clicking on reply to the email in your email client, you will now directly reply to your captured email lead.