Use this guide to make your LeadGen form and data collection process GDPR compliant using a question types for obtaining data capture/marketing consent.
LeadGen App supports a question type called "GDPR" that allows you to collect user consent for processing and storing data as well as personalizing marketing activities, providing users the ability to opt-in/opt-out.
For example, you can add a checkbox that confirms that the form visitor is consenting to process his personal data with respect to your privacy policy and terms and conditions.
The GDPR question type comes with a prefilled description that you can edit and the possibility to add different communication channels to opt-in/opt-out for.
Here is how you can use the GDPR question type:
Open the "Forms" page from the sidebar.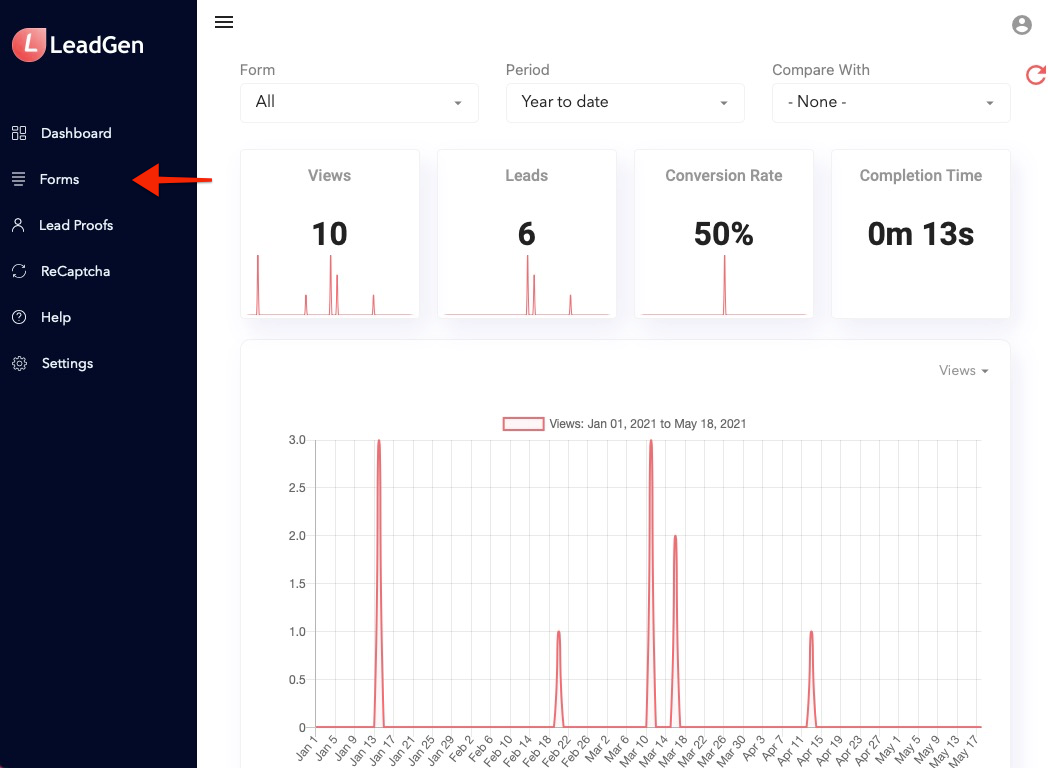 From the list, select the form you want to change.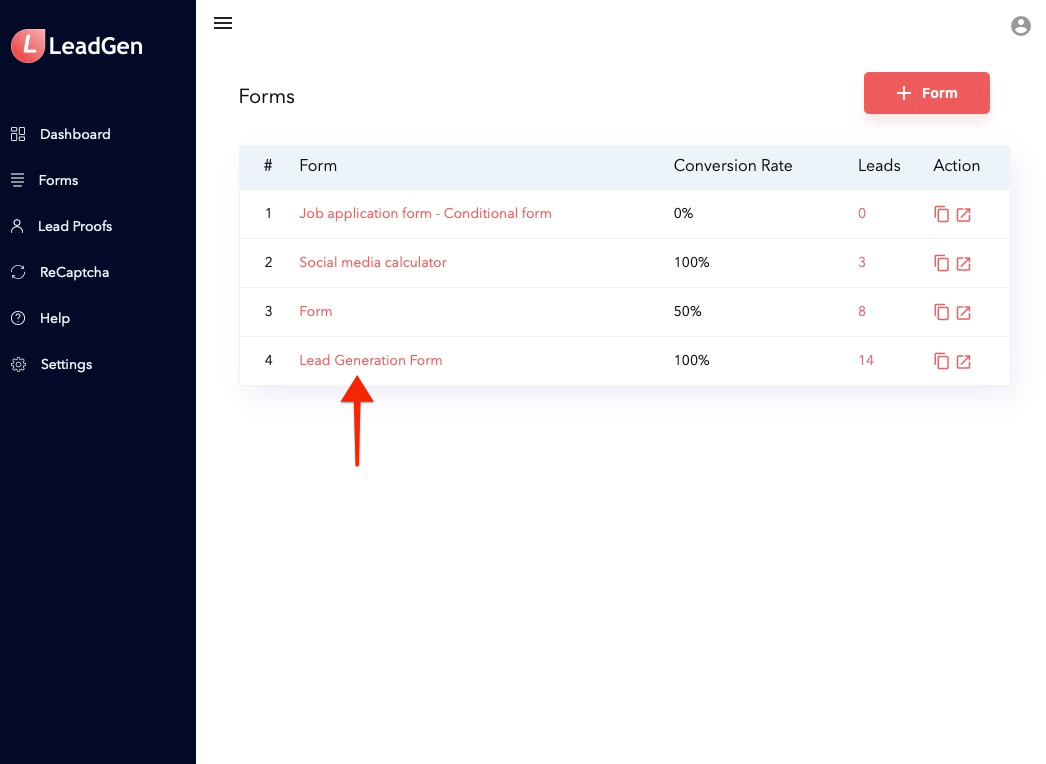 Click on edit to open the form-builder.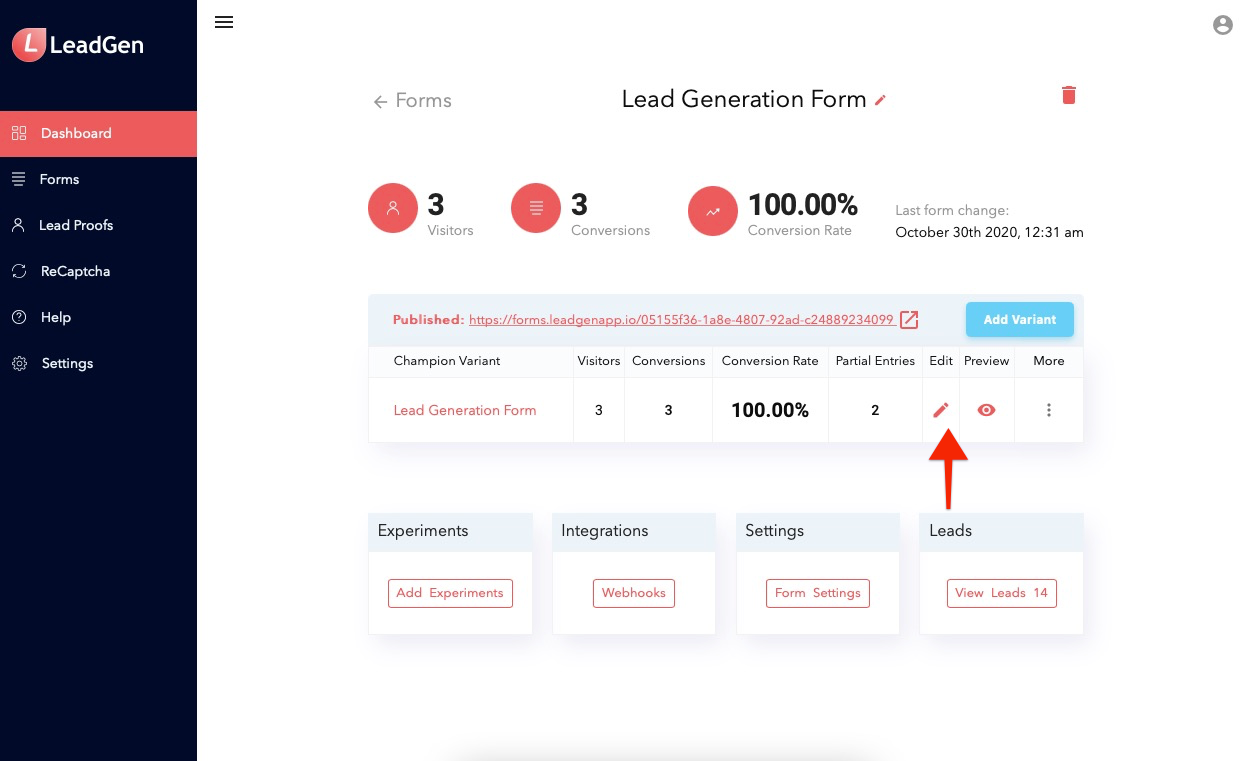 Scroll down to the bottom of your form, add a new question and select "GDPR" from the dropdown menu.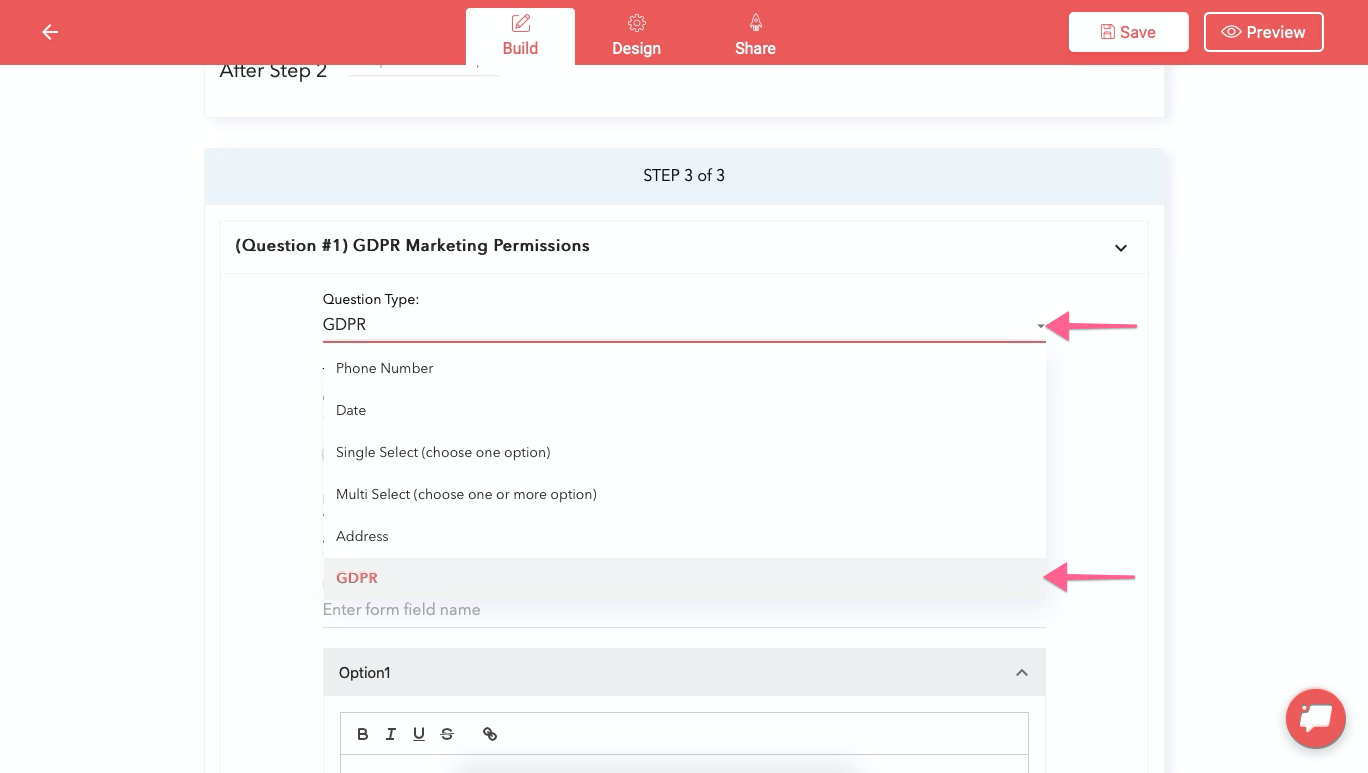 The description is automatically filled for this question, so you don't spend too much time on it, but you can also customize it, e.g. by adding links to your legal documents.
Other variables that you might need are the option settings, e.g. for adding other communication channels besides "Email."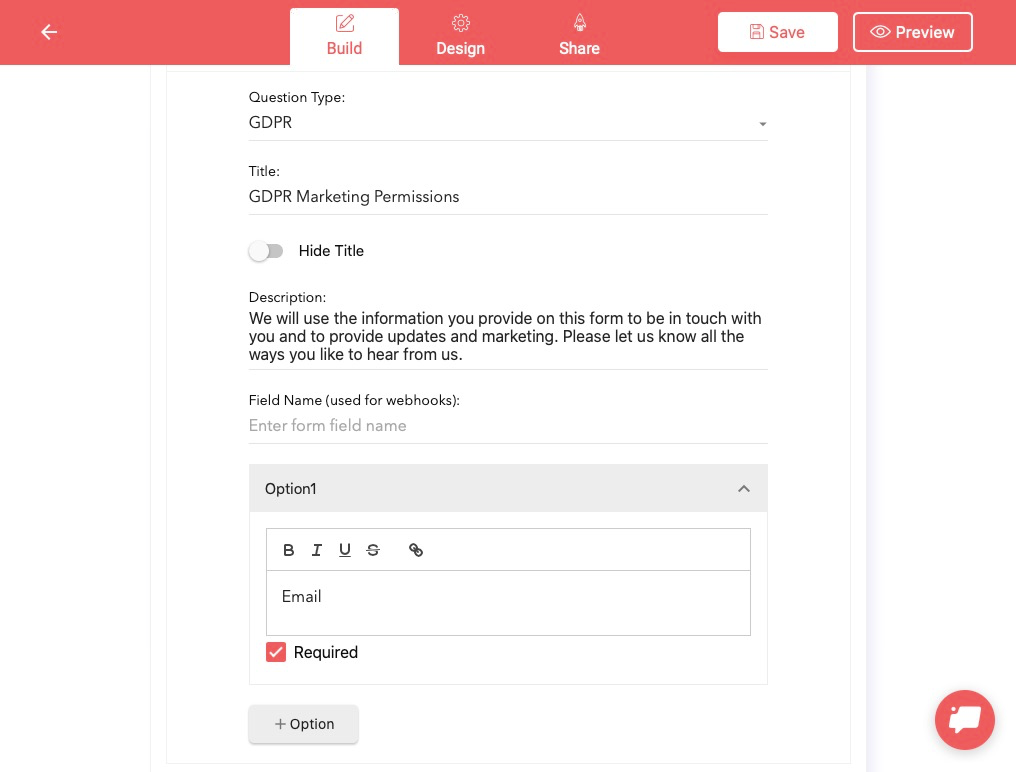 Notes:
Under GDPR, checkboxes cannot be pre-ticked, but require informed consent, meaning that users need to tick the checkbox themselves.


Options can be set as "Required" or "Non-required". Typically it's not GDPR-compliant practice to make consent to communication channels required, so make to familiarize yourself with the regulation before using required checkboxes.


The GDPR question type can only be used once in the form